You're lovely, You're loveable and You're Loved
In life we are often blessed to hear or read incredible uplifting truths. We hear words of wisdom or affirmation and something within them touches a note in our souls and for that moment the melody seems pure and sweet. You're lovely, You're loveable and You're Loved is all the more beautiful to me  indeed you might say it carries a  counter-melody  as it was spoken over me (and I'm certain over all my siblings too)  by my Dad when I was a boy. In a time of crisis or fear he would hold me tightly in his arms and speak the three Ls into my heart. As a therapist I often journey with folk as they seek to find significance, belonging and safety or you might say as they seek to discover that they are lovely loveable and loved
Get the latest info about The Right Mind
Welcome to The Right Mind website! We hope you will enjoy browsing through our website, and find a lot of useful information and perhaps even a smile or two here. We pay great attention to the quality of our consulting and training services. You can find information about our services online or contact us and have a quick discussion about how we might work together.
Stay up to date with the latest news on our website and find out what's going on in our world that might help you change yours!
In business and everyday life we as humans are constantly communicating and meeting people who can change the course of our thinking, help us to see through the clouds that sometimes hinder our vision. The Right Mind podcast brings and eclectic variety of guest, regular contributors, interviews and sometimes just myself sitting down to chat with you. I hope you will come along for the journey, have a listen, a laugh, a cry, be inspired, be motivated, be challenged and most of all be happy.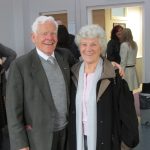 "Robert is an amazing person and everything he
has ever done is excellent."
James and Florence Carley
(Rob's parents)
Perhaps it's just a reflection of the times we live in but I'm pretty sure when you see the word NEWS your first thought isn't about positivity. So, in this space I hope to bring you uplifting tales from around the globe. Stories that may or may not involve me, but for sure you'll know that they catch my heart or mind in some way. 
Follow us on instagram: @therightmind
This error message is only visible to WordPress admins
Error: Access Token is not valid or has expired. Feed will not update.